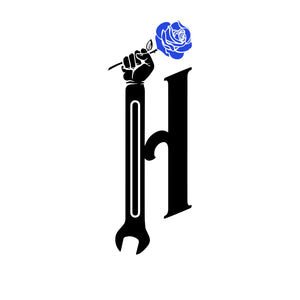 Howard Clothing... it's a lifestlye.
What do we represent? The fist is a countless meaning of determination and pushing through the odds. The bold wrench being a symbol of putting in hard work. The blue rose representing rarity; impossible to attain. Without hard work and determination, the impossible cannot be attained. To attain the impossible means reaching your doubters and defying all odds. Make the switch to sustainable bamboo clothing all while embracing determination and achieving the impossible!
WHY BAMBOO CLOTHING?
COOL & CLEAN
Bamboo fabric is 3 degrees cooler than cotton and wicks moisture away from the body. Unlike synthetic fabrics which traps in odor - bamboo fabric gets the air through to avoid odor-causing bacterias. You wont have to worry about harsh chemicals that may cause skin irritations like other fabrics.
SUSTAINABLE
Bamboo is know for being one of the most eco-friendly resources and cleaning the air we breath. Bamboo keeps our soil strong and cleans our air by absorbing CO2 faster than hardwood trees.
SOFT
We promise one of the most comfortable materials in the world. Our bamboo fabric is created with comfort in mind and twice as soft as cotton. Wear clothing that is not only eco-friendly and affordable... but comfortable!
What our customers think!
The bamboo shirt has to be one of the best shirts I've ever bought!! It's so lightweight and easy to workout in. It absorbs sweat well and I can't ever go back to wearing cotton tees while working out!

Elysa, San Jose CA
The gumbo taste so good you want to smack your mama!

Tracy, Oakland CA
Soft & light fit. Perfectly for excessive & casually stylish… I judge shirts by durability & the shirt still looks brand new

Tyler, San Jose CA
Connect with us on Instagram!
@Howard_LLC